The Loop Loft Aaron Comess Drum Loops Vol 2 MULTiFORMAT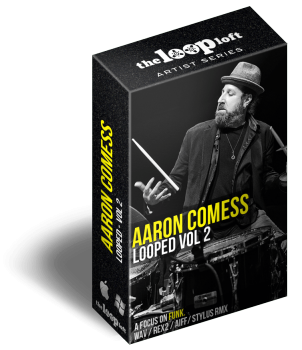 FANTASTiC | June 24 2017 | 1.64 GB
Ready to get funky? Introducing Aaron Comess Looped Vol 2. The latest Loop Loft release from one of NYC's top studio and touring drummers.

Aaron Comess Looped Vol 2 focuses on funk grooves in a wide range of tempos and feels. Recorded at Aaron's His House Studio in Brooklyn, this massive loop and sample collection contains seven complete sessions, each with a unique feel and funk "vibe".