SkillShare: Quick Piano Using an Innovative Shapes Method with Simon Glenister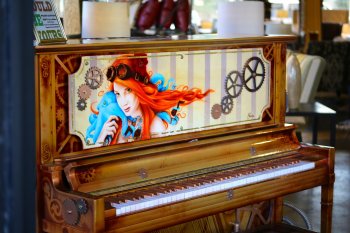 English | mp4 | 589 MB
Using intuitively simple shapes and patterns, discover how to play songs in just an hour (side stepping common barriers to playing, such as having to read music). Designed to be just long enough to give you exactly the knowledge you need, yet manageably short enough that you actually complete it (no filler) it really is possible in just one hour to learn enough to have a lifetime of fun and enjoyment actually playing. I know it's a really tall claim, but.. read the reviews.