Djay 4.0.5 MacOSX Cracked-CORE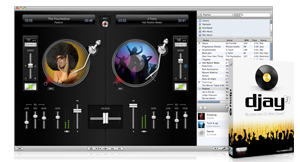 Djay v4.0.5 MacOSX | 16.74 MB

Team CORE 2012/04/04


Ready to rock your next party? djay seamlessly integrates with your iTunes library and transforms your Mac into a full-blown DJ system. Unprecedented ease-of-use, combined with innovative and powerful mixing features, make this the perfect tool for beginners and seasoned pros alike.